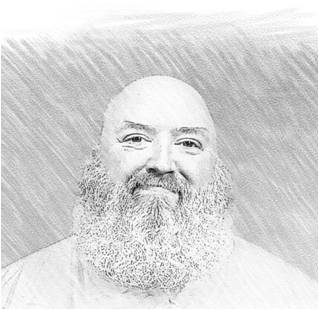 Mean HVAC is the name of Alex Meaney's training, consulting, and advocacy efforts in the HVAC and building science industry.
Mean HVAC's mission is to elevate the HVAC industry primarily through education. Our primary offering is HVAC design training which is currently most often geared toward using Wrightsoft software products as a way to better understand and achieve excellence in HVAC design. We* also offer to consulting services on related skills such as:
Effective building assessment: identifying building properties like wall insulation (without cutting any holes in your customer's building).
Sales techniques: better selling through the demonstration of expertise without using industry jargon or other things that just confuse homeowners.
Expert referral: Our philosophy is that it never hurts to ask as long as the person you're asking isn't afraid to say "I don't know." We like to do one better: "I don't know, but I know a few people who might." Nobody is an expert at everything, especially in a field like HVAC, but "birds of a feather flock together." So give us a try. If we don't know, we'll try to find someone who does.
As for the design element in Mean HVAC Consulting and Design, we do provide actual design services as well as design assistance. While the primary goal of Mean HVAC is to educate, sometimes it's a good idea to do rather than teach. If nothing else, it helps keeps our skills sharp. Our preference would be to assist a design professional as way of selling a man of fish and teaching him how to fish at the same time, but sometimes that's not in the cards. Since training is priority number one here, turn-around times will be much longer during key training seasons (Spring and Fall), but will be shorter when people need them most (Summer).
 *Right now, Mean HVAC is just Alex, but you never know what the future holds.
Alex started his career at Wrightsoft, makers of the premier HVAC Residential Design tool. During that time he worked his way out of sales and marketing (quickly) to technical support and finished as their Lead Trainer. In his time training Wrightsoft users Alex has:
Taught HVAC design in over 700 classes.
Taught over 10,000 practitioners how to design HVAC systems, usually (but not always) with Wrightsoft software.
Spent over 10,000 hours teaching HVAC design and building science.
Served as a Technical Advisor to the ACCA and worked the revision of Manual S contributing new sizing rules and a new method for determining return air conditions without a psychrometric calculator, and preliminary work on Manual D revisions.
Spent a year doing quality control and design for hundreds of new construction plans.
Gained EPIC certification from the Air Conditioning Contractors of America (ACCA's top certification for HVAC design educators).
Gained RESNET certification for blower door testing and duct leakage testing and provisional certification as a HERS rater (too busy teaching to set up the field test).
Provided Continuing Education Credits for NATE, BPI, and several state licensing agencies.
Taught classes in 48 states (still missing Hawaii and North Dakota- yes, that means he's taught in Alaska).
Alex lucked into the HVAC Industry with Wrightsoft back in 2003. It's a long story- the short version is a temp agency tricked him into the job interview, but one meeting with Bill Wright (Wrightsoft's founder and namesake) was all it took to hook him forever. Ever since then Alex has been on the endless journey of learning anything and everything he can about the HVAC industry, especially when it comes to the proper design of HVAC systems.
His teachers were some of the best minds in the industry, the engineers at Wrightsoft and their customers. Alex spent almost 20 years fielding every weird question Wrightsoft's users could throw his way, finding the answers, and forging relationships with those people who could answer them.
Alex was lucky. He stumbled backward onto the shoulders of the right giants. He attributes what success he's had to having the wisdom to shut up and listen when those giants spoke, the willingness to try, and maybe a couple of half-clever ideas of his own, the most important of which have proven to be:
The magic phrase of a life-long learner (and expert or would-be expert): I don't know, let me find out. Or eventually its more fun cousin: I'm not sure, but I know a few things about that, let's see if we can figure it out together.
Repetition, repetition, repetition. The idea that it takes 10,000 hours of practice to build expertise is oversimplified but solid. Try, try, try: Try something this way, now this way, now a completely different way, etc. and pay attention to the results (spoiler: there's often no one right way, but there are ways that are better than others).
And the one thing that probably gave Alex the edge (I mean, everyone has heard the 10,000-hour thing, right?): Start by believing people. Unlike a lot of "experts" out there, early on Alex started with the assumption that the people- HVAC contractors- he was working with, the people who were seeking him out to learn how to do things better after all, were trying their best to do good work. And often succeeding. When someone with years of experience in the field told him something worked (or didn't), rather than rushing to tell that person how they were wrong because some book said so, Alex just believed them. The catch was, he didn't always trust the reason people attributed, the WHY. That's it. It's a great education, figuring out why things that shouldn't work do, and things that should work don't.
Alex left MiTek (the company that acquired Wrightsoft in 2017) to start Mean HVAC Consulting and Design at the beginning of 2022. He felt corporate life was disconnecting him from his tribe- The HVAC and Building Science community and simply wanted to get back to it. He loves what he does and the people he works with and is without a doubt looking forward to working with you.